Now we are less interested in equipping and refining thought, more interested in creating and mastering technologies that will yield measurable enhancements of material well-being….Now we are less interested in the exploration of the glorious mind, more engrossed in the drama of staying ahead of whatever it is we think is pursuing us"—Marilynne Robinson, Pulitzer Prize-Winning Author.
Patricia is a mentor, teacher, coach, and consultant. She brings mindfulness tools, mind-body psychology, positive psychology, and contemporary yoga to individuals and company leaders. She is passionate about bringing evidence-based mindfulness tools to the workplace to help individuals and company leaders:
Cultivate equanimity, clarity, and resilience
Improve communication and relationships with stakeholders
Expand problem solving and decision making capabilities
Build strengths and virtues to buffer stress.
Patricia has been practicing mindfulness and contemporary yoga for more than 30-years. These practices combined with her corporate background and doctorate in psychology have coalesced to allow Patricia to provide her clients with a comprehensive approach to enriching self-leadership and self-care and a deepened sense of well-being.
More About Patricia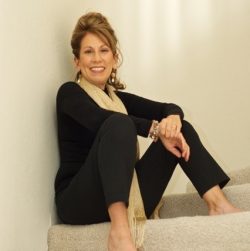 Prior to starting her consulting business, Patricia was employed as a senior consultant for a project management consulting firm where she worked with hi-tech, manufacturing, and service organizations. She was also a certified instructor for the American Management Association.
In 1987 and for the next seven years, Patricia directed the operation of a Global Training and Education profit center for a Chicago-based software development company. In this capacity she grew the department from 'scratch' into a profitable operation of 20+ multi-cultural employees located throughout the U.S. and Europe with annual revenues of $2M. She learned first-hand the value of effective leadership and the importance of high-performing, cross-functional team members.
In addition, Patricia has taught a variety of communication classes as an adjunct faculty member for several colleges and universities including, Scottsdale Community College, Mesa Community College, Oklahoma City Community College, Oklahoma City University, College of DuPage, and Northern Illinois University.
Patricia has traveled throughout the U.S., U.K, Europe, and Hong Kong consulting and training multi-cultural clients and employees. Some of the companies she has worked with include: Abbott Labs, Allstate Insurance, Anchen-Par Pharmaceuticals, Banco de Mexico, Bank of Nova Scotia, Copenhagen Bank, Deutsche Bank, Discover Card, Hewlett Packard, Intel Corporation, ING Bank, KV Pharmaceuticals, Macau Telecom, National Westminster Bank of England, Novo Nordisk, Resumix Inc., Rabo Bank of the Nederlands, Royal Bank of Canada, Society Generale Bank of France, Sumitomo Trust of Japan, Schein Pharmaceuticals, Verity, Inc., and Watson Pharmaceuticals.