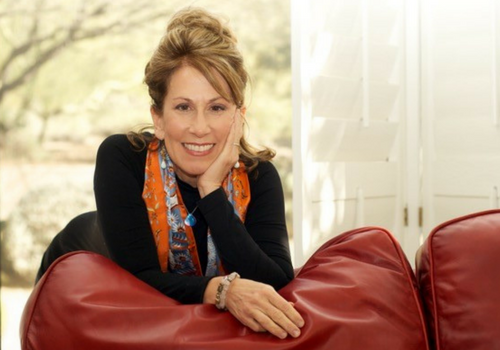 Psychotherapy means care of the soul….daily concrete care of our essence, our depth, and the source of our humanity. If you care for your soul, you will be more human, able to relate better and find your way through life, discovering your purpose and calling. Care of the soul is not always about dealing directly with problems, but solving them indirectly by discovering your deepest self and making a beautiful life."
– Thomas Moore
Patricia D. Raya: One of my most meaningful experiences was the gift of therapy and the tutelage of Dr. Stanley Stern, or "The Doc" as he was affectionately known. Through his friendship, mentorship, love and compassion, Doc guided and supported me as I prepared to become a psychotherapist. Doc was one of those rare individuals who inspired me to become a better person and to see the beautiful in all life. This soulful individual taught me that the essence of care was friendship and loving kindness. Together, we planted the seeds of positive attention and tending to what the soul wants and needs. RIP Doc (1933-2022). You are forever loved.
Patricia D. Raya, PhD, LAC, is a Licensed Associate Counselor who incorporates an integrated mind-body-spirit approach to psychotherapy. She works with individuals experiencing:
Acute and chronic stress and trauma
Relationship and communication problems
Depression and anxiety
Grief and loss
Process addictions
Emotional eating and body image
Life transitions, such retirement and early adulthood launch
Crises of meaning and spirituality.
Dr. Patricia brings a unique background that blends together her clinical skills with 40 years experience as an educator, corporate leader and entrepreneur, consultant, and wellness coach. She works collaboratively to help patients enlist their inner resources of hope, fierce compassion, and courage to quiet their inner critic, to love the unlovable within, and to discover the beauty of their wholehearted self.
Patricia was fortunate to have a mother who raised her 4 children with what is now considered holistic medicine and care. Her mother's spirituality and well care transcended her generation. She had the courage to raise her children with preventative holistic treatments and spiritual guidance through the guidance of Dr. Alfred and Gladys Homer, holistic pioneers. Patricia's dad was fearless in his capacity to be resilient, optimistic, and generous. When asked what the purpose of life was when he turned 90-sometime, he pause and matter-of-factly said, "To live." Dad would great each morning with a smile and an attitude of, "Life is not a dress rehearsal; you have to show up."
Together, we work to help you transform negative patterns and fears into a felt-sense of wellbeing and emotional freedom of courage, self-worth, hope, and equanimity.
Dr. Patricia integrates a variety of evidence-based counseling modalities and integrative wellness practices, including:
Somatics and Wellness
Existential-Humanistic Wisdom Traditions
Cognitive Behavioral
Positive Psychology
Emotion-Focused
Mindfulness-Contemplative Practices
Dialectical Behavior (DBT)
Dr. Patricia earned her Ph.D. from Saybrook University in Humanistic Psychology with an emphasis in Consciousness studies and her Masters in Clinical Mental Health from The Chicago School of Professional Psychology.
Together, let's reclaim your healthy connection with yourself and others
We are being silenced by our technologies—in a way 'cured of talking.' These silences—often in the presence of our children—have led to a crisis of empathy that has diminished us at home, at work, and in public life.
– Sherry Turkle