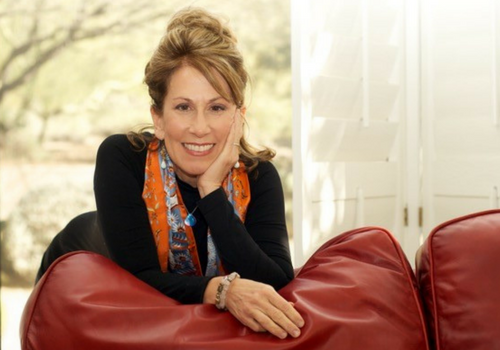 Irv Yalom: Therapists need to have a long experience in personal therapy to see what it's like to be on the other side of the couch and see what they find helpful or not helpful. And if possible, get into therapy at different stages of their life with different kinds of therapists just to sample a bit.
Patricia D. Raya: One of my greatest experiences has been the gift of therapy. I spent six years in weekly psychodynamic and relational psychoanalysis for two reasons: to live life more deeply and to prepare myself to be an attuned, relational psychotherapist. I was fortunate to have as my analyst and mentor Stanley Stern, M.D. Our therapeutic relationship was itself the agent of transformation, grace, and repair. I treasure this gift.
Patricia D. Raya, PhD, LAC, is a Licensed Associate Counselor who specializes in the treatment of emotional stress and trauma healing; relationship and communication problems; depression; anxiety; grief and loss; process addictions; emotional eating, body image; life transitions among adolescents, adults, and seniors; and wellness and spirituality.
Dr. Patricia brings a unique background that blends together her clinical skills with 40 years experience as an educator, corporate leader/entrepreneur, leadership consultant, and personal coach and guide. She works collaboratively to help patients enlist their inner resources of hope, fierce compassion, and courage to quiet their inner critic, to love the unlovable within, and to discover the beauty of their wholehearted self.
Together, we work to help you transform negative patterns and existential fears into emotional freedom of courage, self-worth, hope, equanimity, patience, and insight.
Dr. Patricia is dedicated to helping her clients on their personal journey toward emotional healing, wellness, and personal growth that supports their values, genuine empowerment, and meaningful change. She integrates a variety of clinical modalities, including, existential-humanistic, cognitive, behavioral, and emotion-focused approaches coupled with mindful practices to support patients as they learn to live with a deeper sense of joy and meaning. She works collaboratively with individuals, couples and families to help maximize the successful culmination of clients' therapeutic goals. Dr. Patricia welcomes the opportunity to work with individuals from all cultures and sexual orientations.
Look for the questions and not the answers: What needs to open up to the possible of transcending patterns? What needs to get unstuck? What needs more room? What is the conversation that needs to stop? What's the first step?
Dr. Patricia earned her Ph.D. from Saybrook University in Humanistic Psychology with an emphasis in Consciousness studies and her Masters in Clinical Mental Health from The Chicago School of Professional Psychology.
Now we are less interested in equipping and refining thought, more interested in creating and mastering technologies that will yield measurable enhancements of material well-being….Now we are less interested in the exploration of the glorious mind, more engrossed in the drama of staying ahead of whatever it is we think is pursuing us"—Marilynne Robinson, Pulitzer Prize-Winning Author.